M*A*S*H
Malibu Creek State Park

On February 23, 2008, a celebration to commemorate
the 25th anniversary of the series finale was held
at the site where this series was filmed.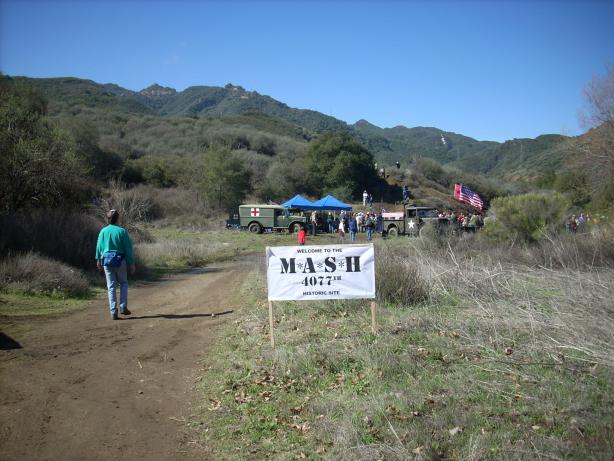 Entering the site. Not exactly the sign used in the show.
A lot of restored army vehicles were on display.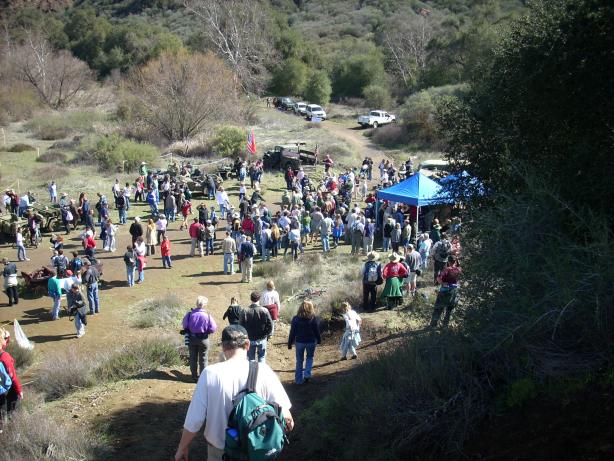 A good trunout, with good weather. The forecast was for rain, but it held off until later that evening.
This picture was taken from the helipad area.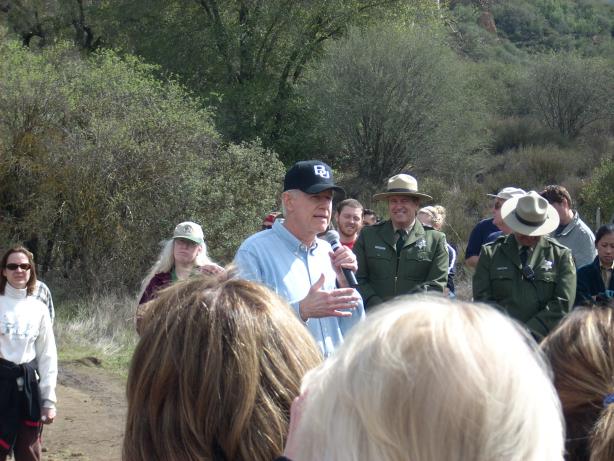 Several of the cast and crew were here. Here is Mike Farrell (Capt. B.J. Hunnicut)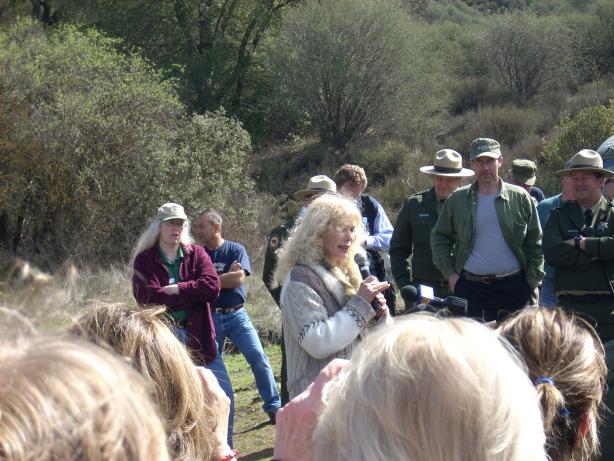 Loretta Swit (Maj. Margaret "Hot Lips" Houlihan)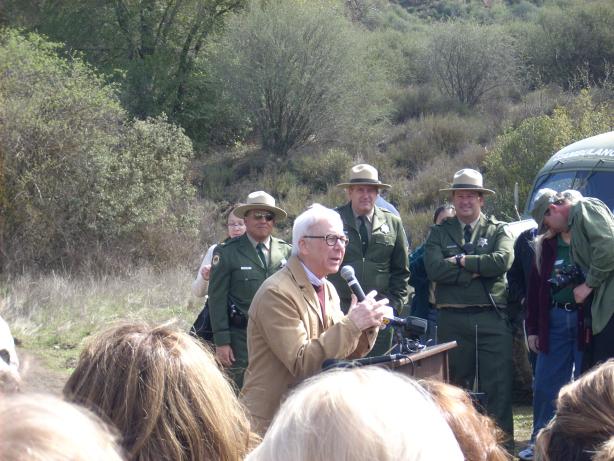 William Christopher (Father Francis Mulcahy)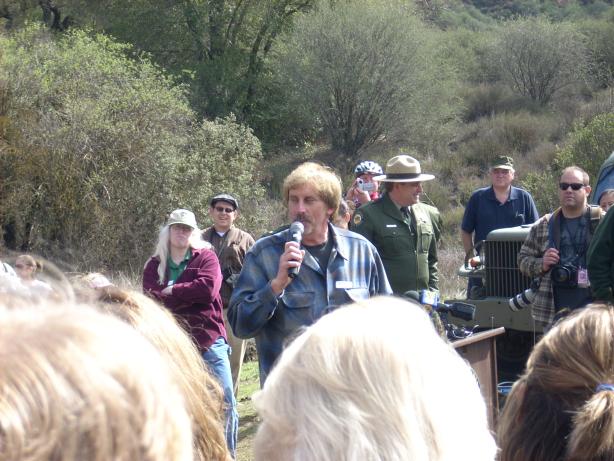 Jeff Maxwell (Pvt. Igor Straminsky)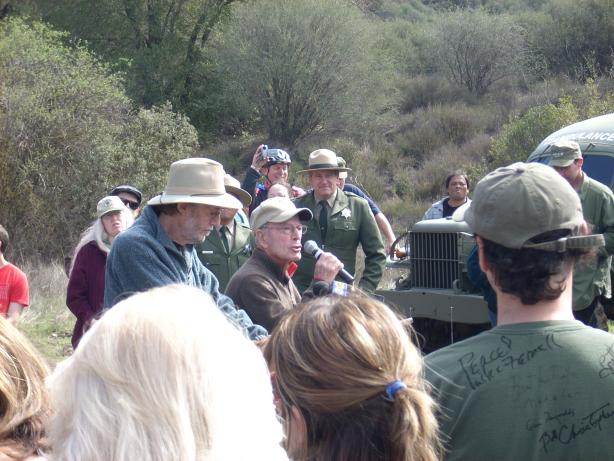 Series Creators Burt Metcalfe (left) and Gene Reynolds (right)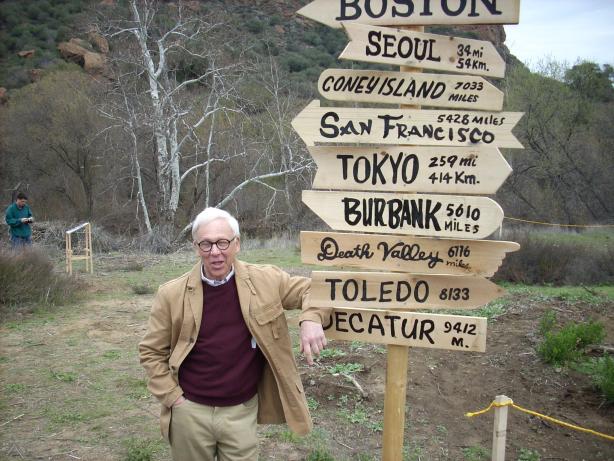 William Christopher posing next to the re-created sign post.
The yellow ropes were placed to show the approximate locations of the tents and buildings.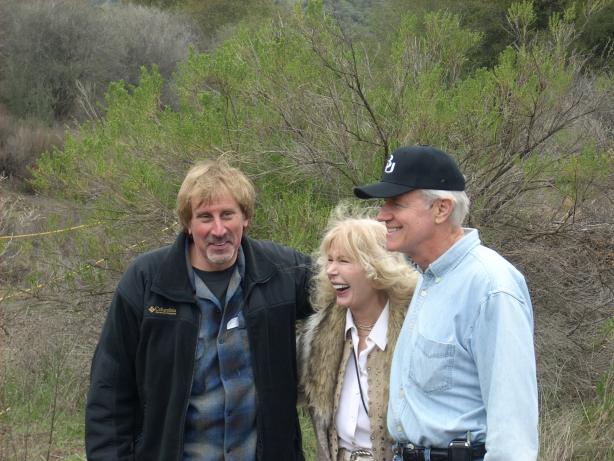 Jeff Maxwell, Lorreta Swit, and Mike Farrell posing for a shot.

Souvenir handout, with autographs.
Jeff Maxwell told me that this would be worth a lot of money on eBay some day!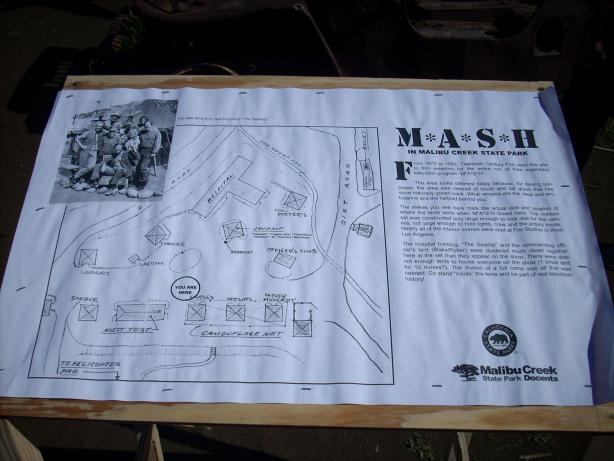 A map of the area with description.
(Click on image for full-size view)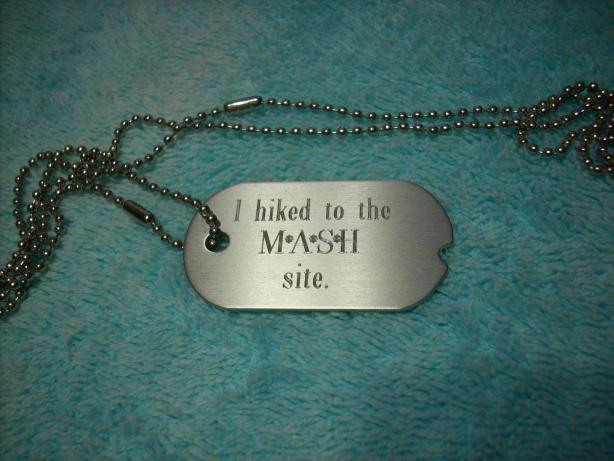 ---
All pictures were taken by Dennis Hanley
Please do not use these pictures anywhere else without crediting me.